Sen. Peters visited HSC during statewide motorcycle tour to highlight passage of CHIPS Act and Inflation Reduction Act
HEMLOCK, Mich. – Hemlock Semiconductor Operations (HSC), the nation's leading manufacturer of hyper-pure polysilicon used in the semiconductor and solar industries, today hosted U.S. Senator Gary Peters during a stop on his cross-state motorcycle tour. Peters made the visit to highlight the passage and presidential signing of the CHIPS & Science Act of 2022 and the Inflation Reduction Act of 2022, both of which will drive innovation and domestic manufacturing in Michigan for the critical semiconductor and solar industries.
"You can't be a great country if you don't make things – and here in Michigan that's something we do well," said Senator Peters. "That's why I was proud to recently pass two key pieces of legislation into law to bolster domestic manufacturing, create jobs, lower costs for Michigan families and ensure our supply chains are resilient. Between the Inflation Reduction Act and CHIPS and Science Act, we'll make key investments to increase the domestic production of solar panels and semiconductor chips. The foundational material for both panels and chips is manufactured right here in Hemlock. Together, these investments will help tackle the climate crisis, ensure the U.S. is a leader in technologies key to the future, and support good-paying jobs in Michigan."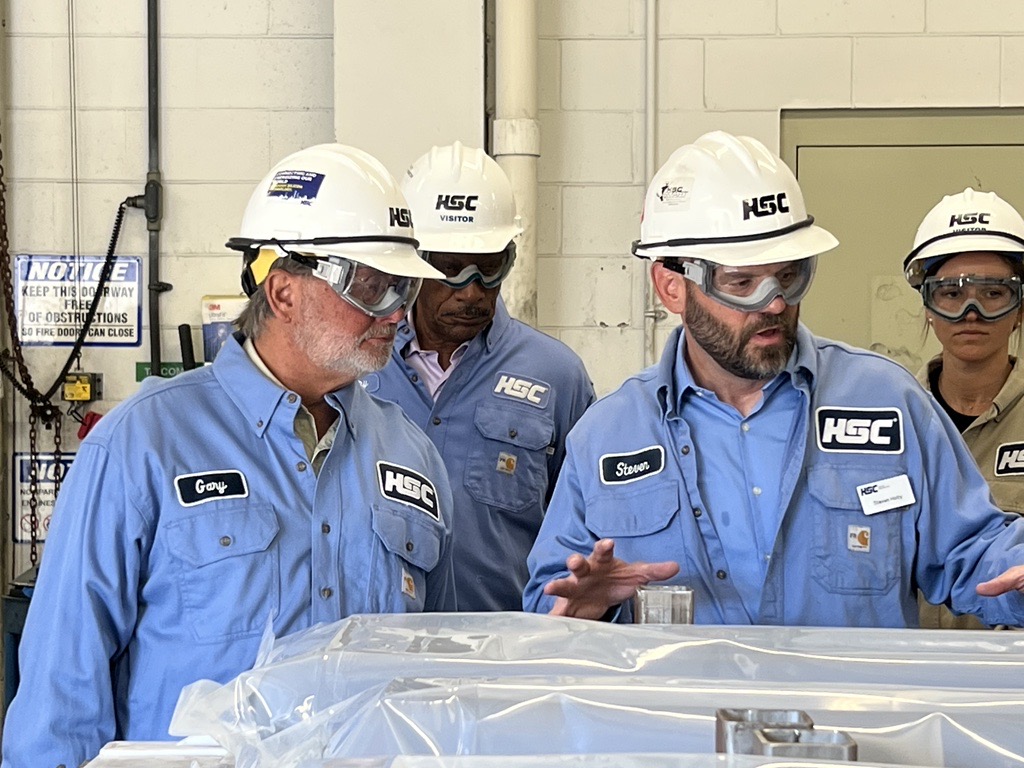 The CHIPS Act attempts to address the semiconductor shortage that has been plaguing multiple industries, including Michigan's auto industry, for more than a year by dedicating $52.7 billion for the research, development and domestic manufacturing of semiconductors. Of those funds, $39 billion goes toward incentivizing manufacturers, with $2 billion being used to create existing/legacy chips for automotive and defense. Another $13.2 billion will be invested in research and workforce development.
The Inflation Reduction Act makes historic investments in tackling climate change, while lowering energy costs, increasing clean energy production and reducing carbon emissions by roughly 40 percent by 2030. The new law includes many of the key provisions found in the previously introduced Solar Energy Manufacturing for America (SEMA) Act, including incentives for HSC and other companies to expand polysilicon production for the solar industry, creating clean energy jobs in Michigan and helping to make America a global leader in solar technologies.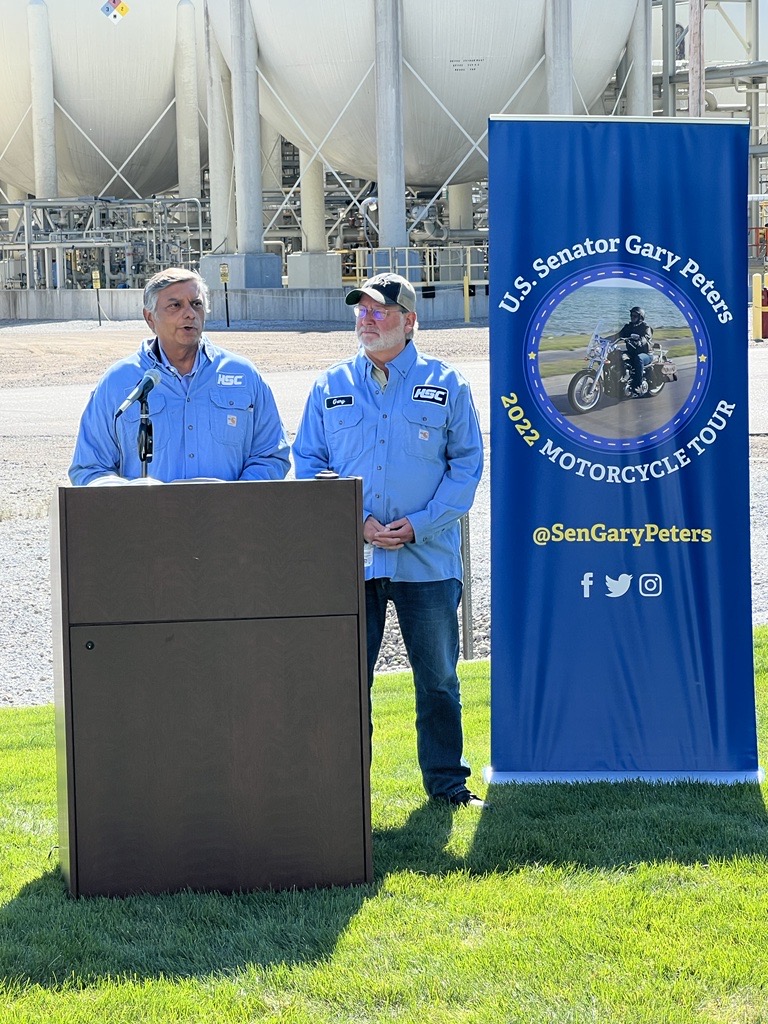 "We are thankful to Senator Peters for his determined efforts in passing these two landmark bills that support the development of a more sustainable and resilient clean energy economy while boosting local manufacturing," said HSC Chairman and CEO AB Ghosh. "With the provisions included in these laws, manufacturers like HSC will be better positioned to meet growing global demand."
"We are witnessing an urgent groundswell of demand for secure and reliable domestic supply chains," said HSC Senior Vice President and Chief Commercial Officer Phil Dembowski. "Supply chains matter as we speed the energy transition. The source of the silicon going into our solar panels matters. We see a future where U.S.-made polysilicon enables the 21st-century economy, an economy that is more resilient, equitable, and environmentally sustainable. Thanks to these new laws, HSC will be better positioned to meet this reality."
About Hemlock Semiconductor
Hemlock Semiconductor Operations (HSC) is a leading provider of hyper-pure polycrystalline silicon and other silicon-based products used in the manufacture of semiconductor devices, solar cells and modules. At HSC, we're passionate about silicon-based technology and its unique potential to connect and energize the world we share. HSC's polysilicon enables customers to produce high-tech electronics and solar energy, and our efficient manufacturing process delivers products with an ultra-low-carbon footprint. HSC began operations in 1961.
More information can be found at: hscpoly.com | @hscpoly | LinkedIn | Facebook | YouTube