WE ARE

HEMLOCK SEMICONDUCTOR

Most people know us as HSC. We've been in business for more than 60 years. Today, we're one the largest employers in the Great Lakes Bay Region.
What we do

HSC is one of the top companies in the world
that make a substance called polysilicon.
hsc polysilicon

connects & energizes

Our world
Why is polysilicon important?
If you have a smartphone or a laptop computer, it's powered by semiconductor microchips. What makes a microchip work? Polysilicon! In fact, the hyper-pure polysilicon made right here at HSC can be found in billions of electronic devices around the world – maybe even yours!
That's not all. Polysilicon is the key ingredient that helps solar panels convert sunlight into electricity. Solar energy is one of the cleanest ways to generate electricity because it doesn't release any carbon dioxide (CO2) – also known as "greenhouse gas" – into the atmosphere.
That's why the world is making a big transition from fossil fuels to renewable energy sources like solar.
At HSC, we're leading the way toward a more sustainable, clean energy future – and so can you!
What is polysilicon?

You may already know that silicon (Si) is a common element in nature. At HSC, we take this raw material and turn it into something very special. We call it hyper-pure polysilicon.

What do we mean by "hyper-pure"? Imagine an Olympic swimming pool. Let's put one grain of sand in that pool. Now imagine just one grain of sand in SIXTEEN swimming pools.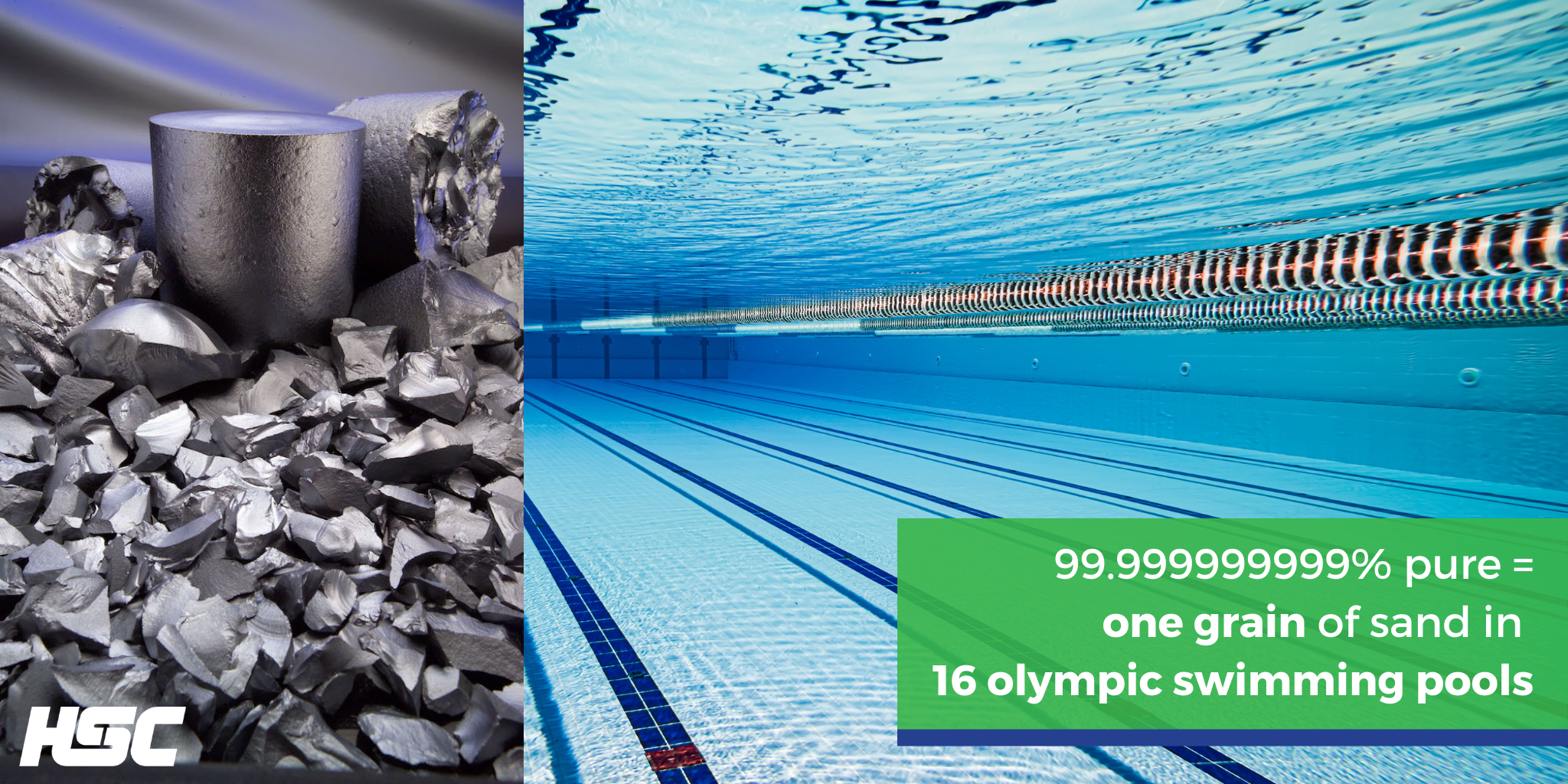 Do you think you could find that one grain of sand? That's how hard it is to find a flaw in our polysilicon. And that's why our polysilicon is the purest human-made substance on Earth!
Do you want to be part of
a growing high-tech company?CONSIDER WORKING
AT HSC!
Do you want to help change the world by making it more sustainable? Let's talk!
HSC offers a wide range of

career opportunities

one of them may be just right for you!
Do you like working with your hands and making things? Consider a career in the skilled trades. At HSC, we employ dozens of skilled trades professionals, including welders, plumbers and electricians.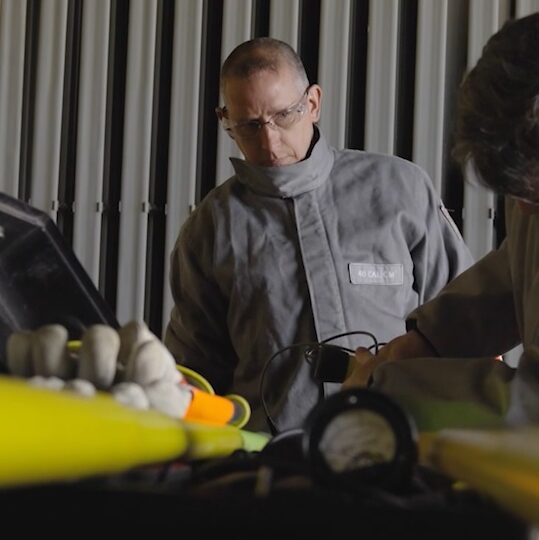 randy joe peters

Site Electrician Journeyman
Date Hired at HSC: 2019
Education: Meridian HS (Sanford, MI), attended MSU, Associated Builders and Contractors
Job Duties: Maintain all electrical equipment from 4,160 volts down to 20mv.
Like most about working at HSC: Working with others to solve issues that come up on site.
Best part of your job: Cleaning up at the end of a job, turning the equipment over to the building knowing I gave 100%.
Community involvement: Job fairs for HSC, working with 11th and 12th graders from Swan Valley High School building picnic tables.
Career advice: Be an asset to society. Find a job you're interested in doing. This will ensure you are willing to apply yourself and want to continue to excel in your career leading to better paying jobs. Never settle for a job you don't enjoy no matter the pay. Being happy with what you do will help set you up for success with so many things in the world. (Doing this will make going to work fun and enjoyable, not just another day.)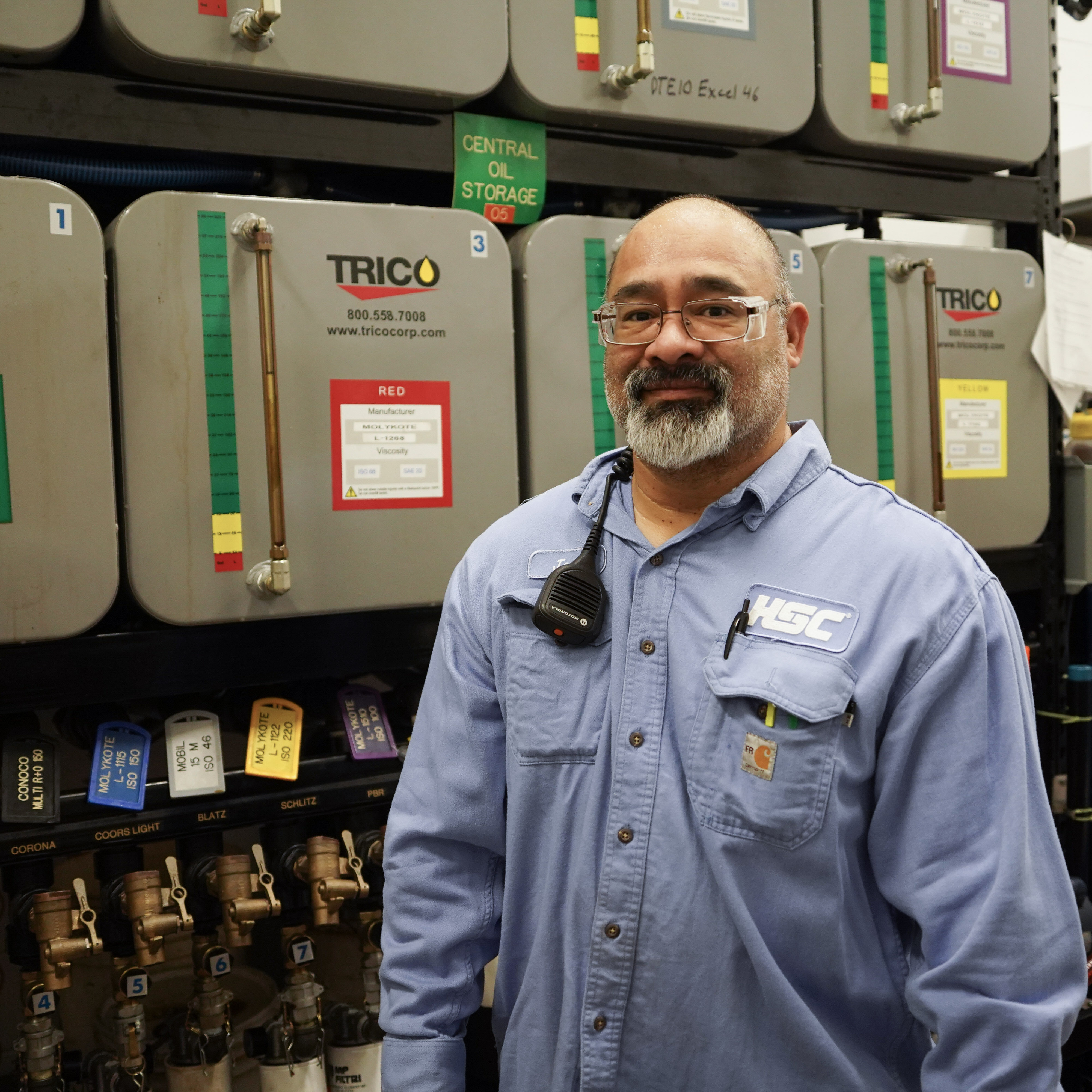 Joe Villareal

Multi-Craft technician
Date Hired at HSC: 2014
Education: Arthur Hill HS, Saginaw; Associates Degree
Job Duties: Host reactor rebuilds, change valves, lubricate equipment, change oil, filters and belts.
Like most about working at HSC: I get to do different things every day.
Best part of your job: I get to work with a good group of people.
Community involvement: Planted flowers for the Midland Bloom. Help at the Zoo for area beautification.
Career advice: If you pursue a degree, it doesn't mean you have to work in that field.
Do you enjoy science and math? Then you might be interested in becoming an engineer. At HSC, we hire engineers to help design and optimize our products and manufacturing processes.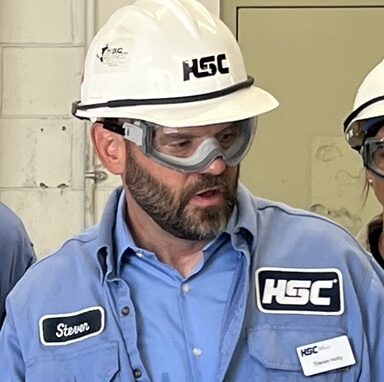 steven holty

sustainability leader
Date Hired at HSC: 1998
Education: Aberdeen Central HS (South Dakota); BS in Chemical Engineering, South Dakota School of Mines and Technology; MBA, Northwood University
Job Duties: Responsible for transforming HSC to a more sustainable solar energy future by advancing the company's Strategic Greenprint initiative.
Like most about working at HSC: For going on 25 years I get to work on important business opportunities. I get to surround myself with smart, driven people to solve problems and make our company and our world a better place.
Best part of your job: The people I get to work with and the laughter we often share. My career epitaph (what I hope people say about me when I retire), "Steven tackled challenging leadership roles and we had fun working together!"
Community involvement: Musical theater volunteer performer; Midland Center for the Arts advisory board member & backstage volunteer; Youth sports volunteer.
Career Advice: The simplest advice I was given: Figure out what you're good at, figure out what the world needs, and then seek out trusted adults to see where you might fit. Explore!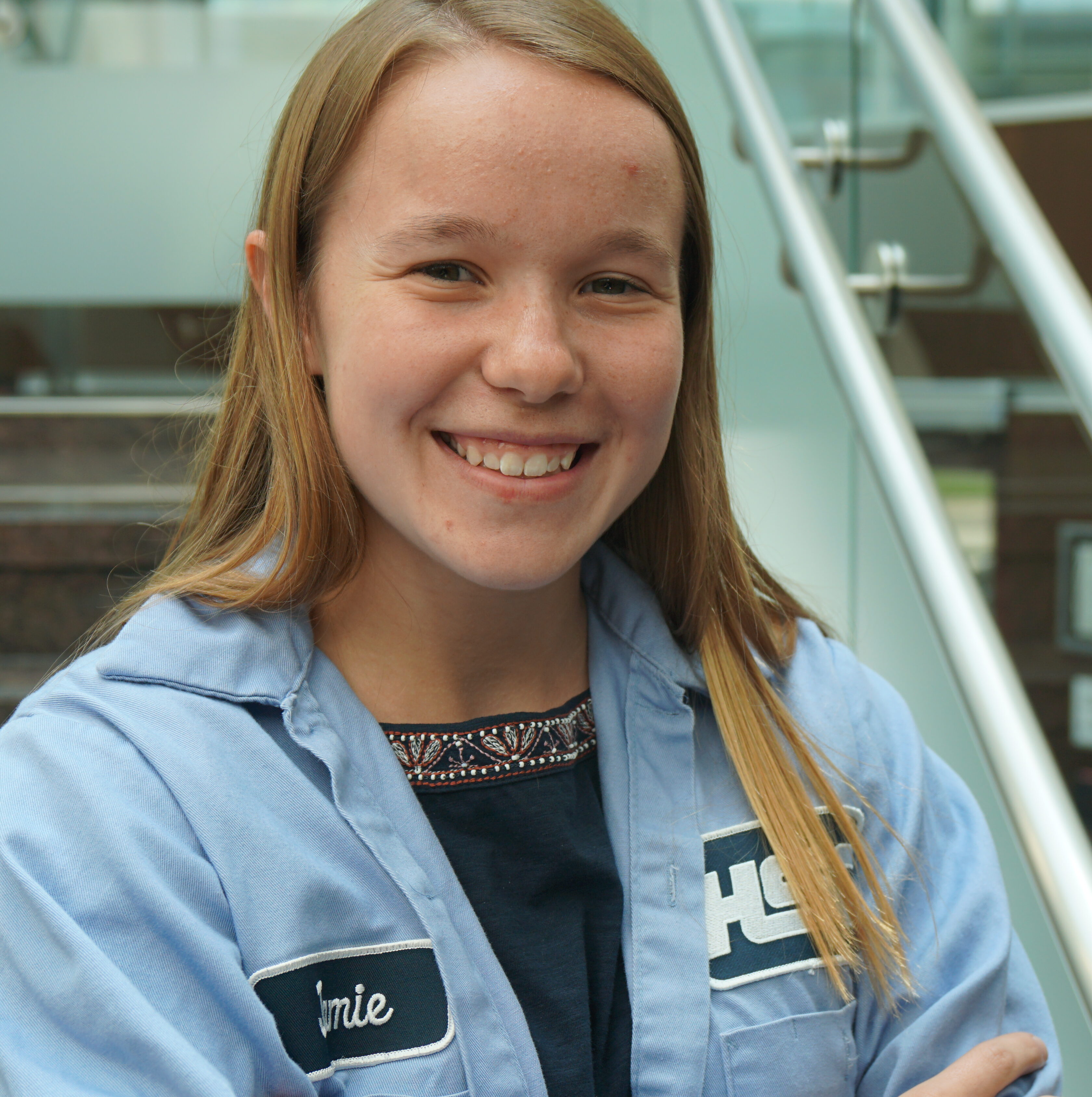 JAIME MODOLO

RELIABILITY ENGINEER
Date Hired at HSC: 2019
Education: Swan Valley HS, Saginaw; BS in Mechanical Engineering, Michigan Technological University
Job Duties: Support process areas to ensure they remain running safely and reliably. Complete investigations on equipment failure when we see the different process come down and work on continuous improvement projects for the process.
Like most about working at HSC: The team I get to work on is an awesome group, always looking to provide support to help each other out (one team, one dream!)
Best part of your job: Completing meaningful projects that will help the process/production goals long term.
Community involvement: United Way Committee Chair, Volunteering in the community at multiple different STEM Events.
Career advice: Try and really look for different things in your life that make you happy, then try and relate that to different career paths that might excite you. For example, if you enjoy doing puzzles, the career path for you may not be a professional puzzle designer, but maybe it is engineering because you are working through different "puzzles" daily.
Looking to get your foot in the door right out of high school? Consider joining our production team! No experience is needed and the pay, benefits and opportunities for advancement are outstanding.
HSC, WE WORK HARD,

BUT WE ALSO HAVE FUN TOGETHER!

When you come to work for HSC, you become a member of our team-oriented, family-friendly workplace. You'll have the opportunity to participate in family movie nights at the Dow Diamond, lunch with puppies from our local Humane Society and our yearly cornhole tournament.

More importantly, we will support YOU and work hard to help you reach your personal and professional goals.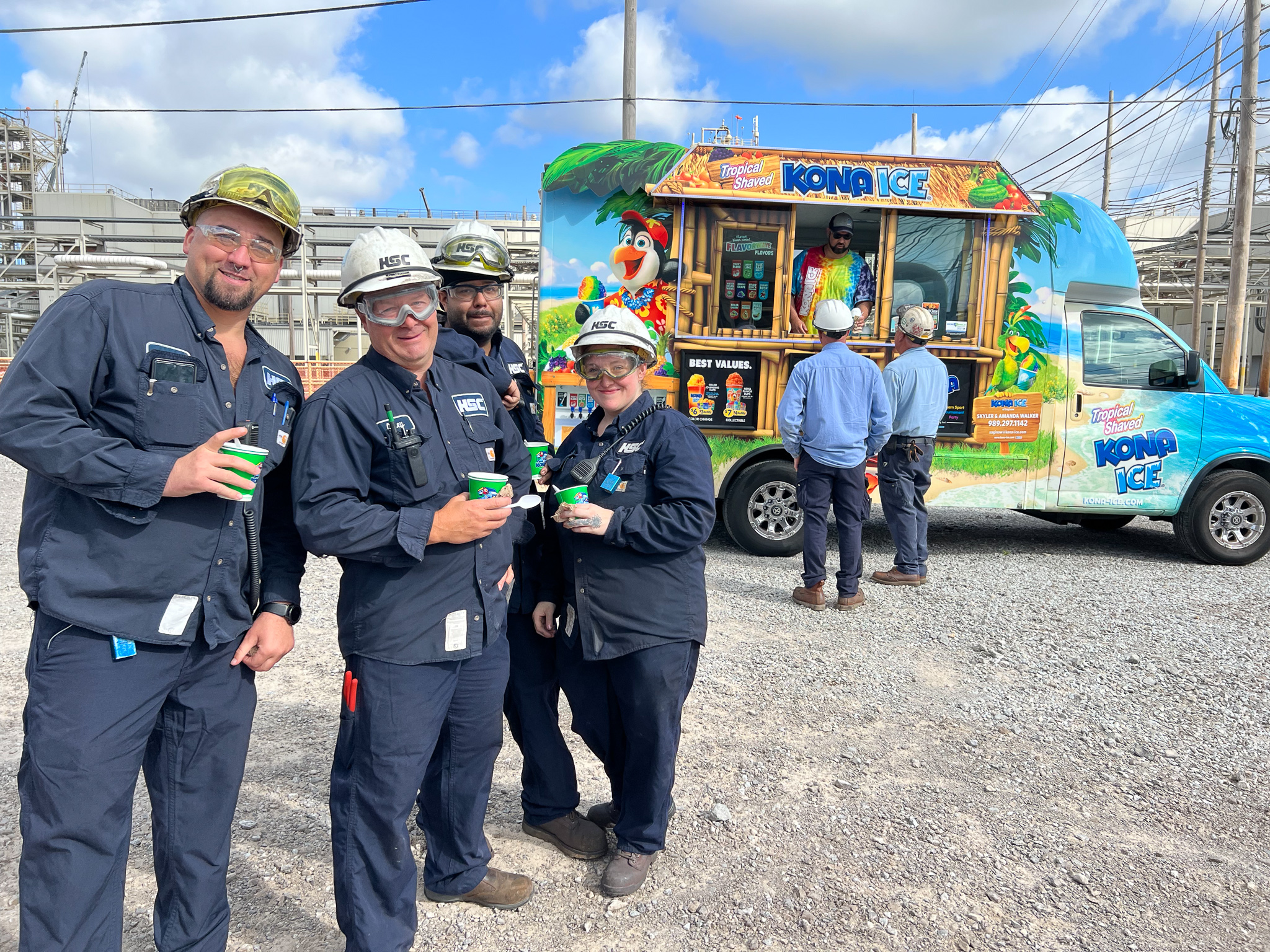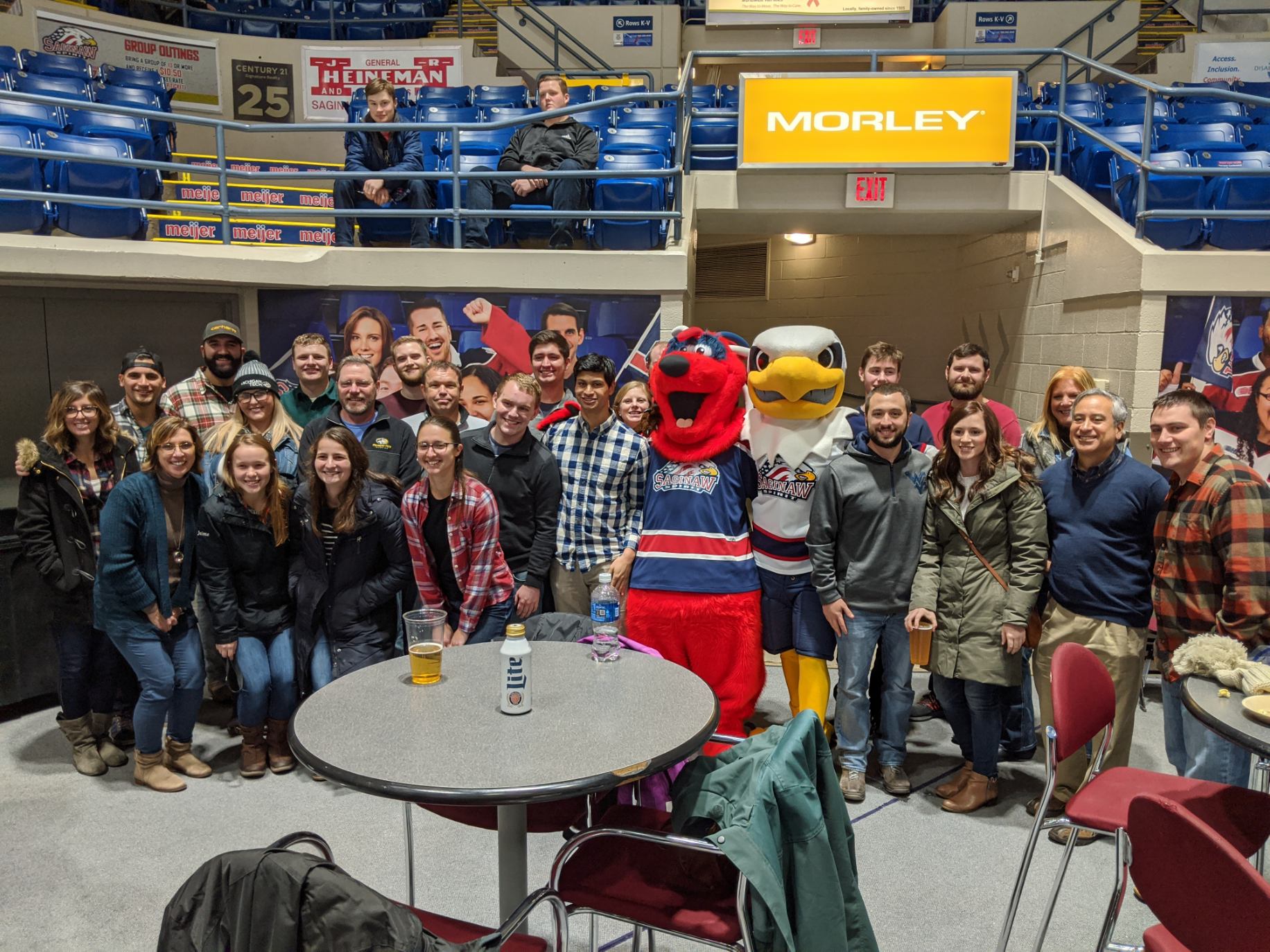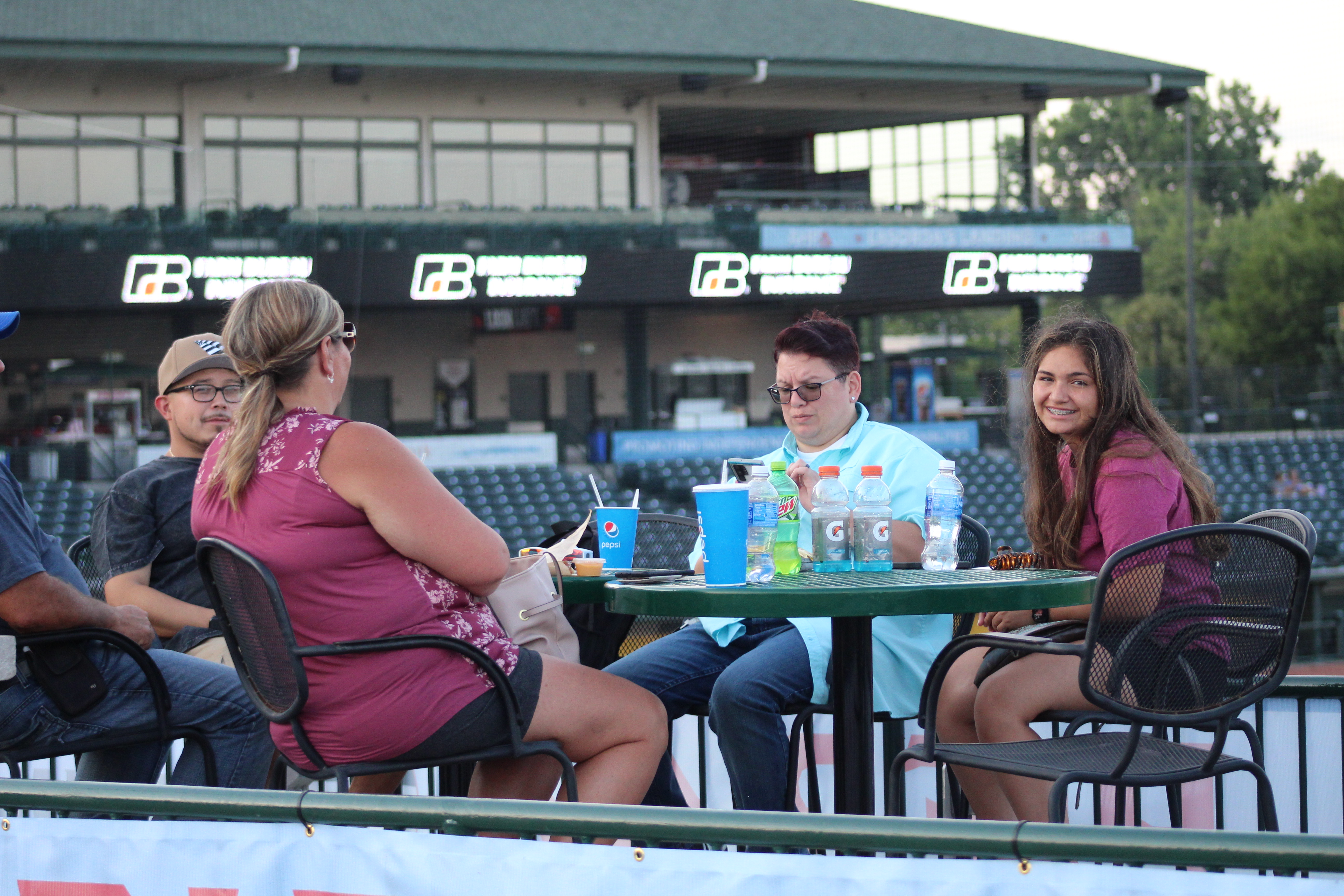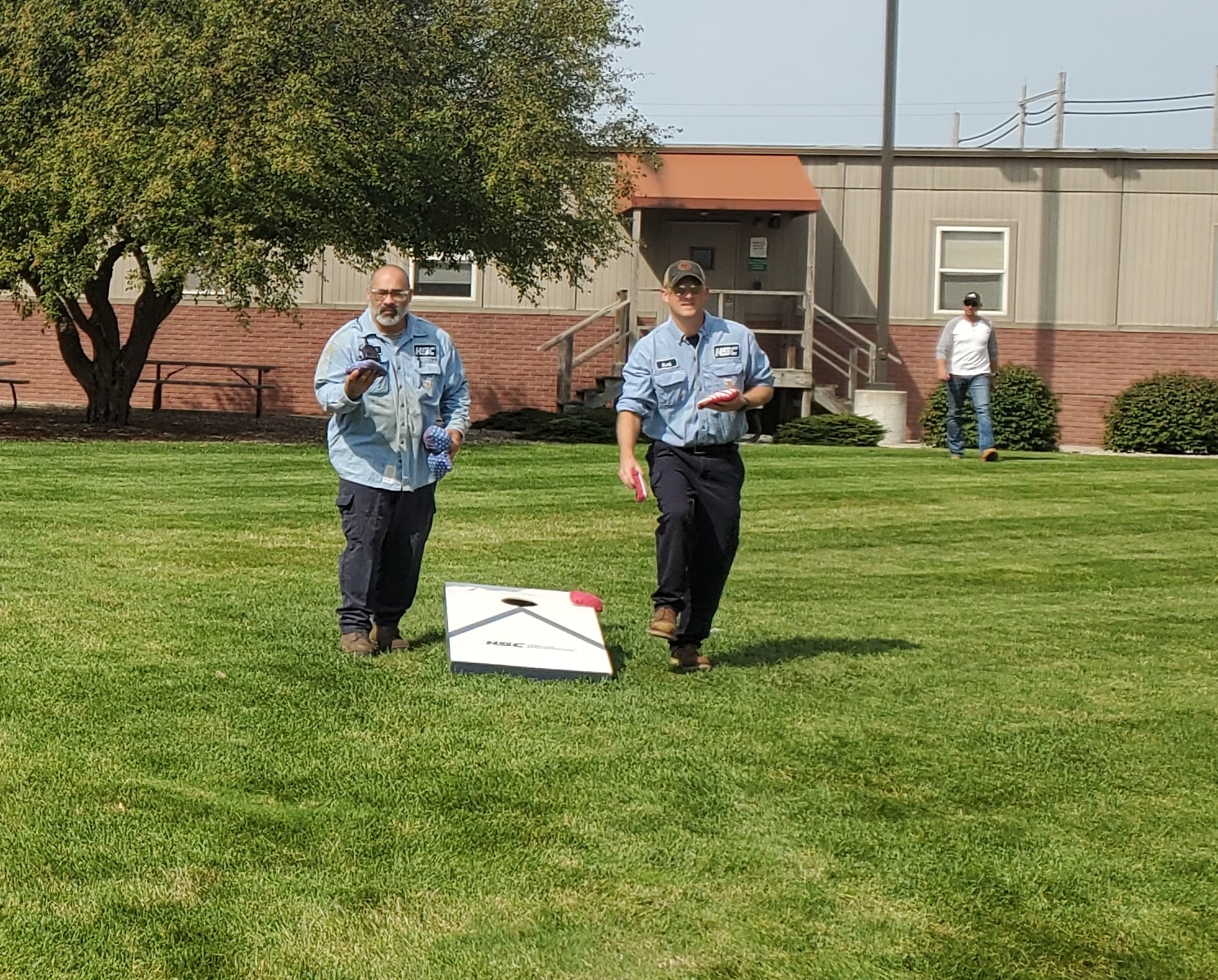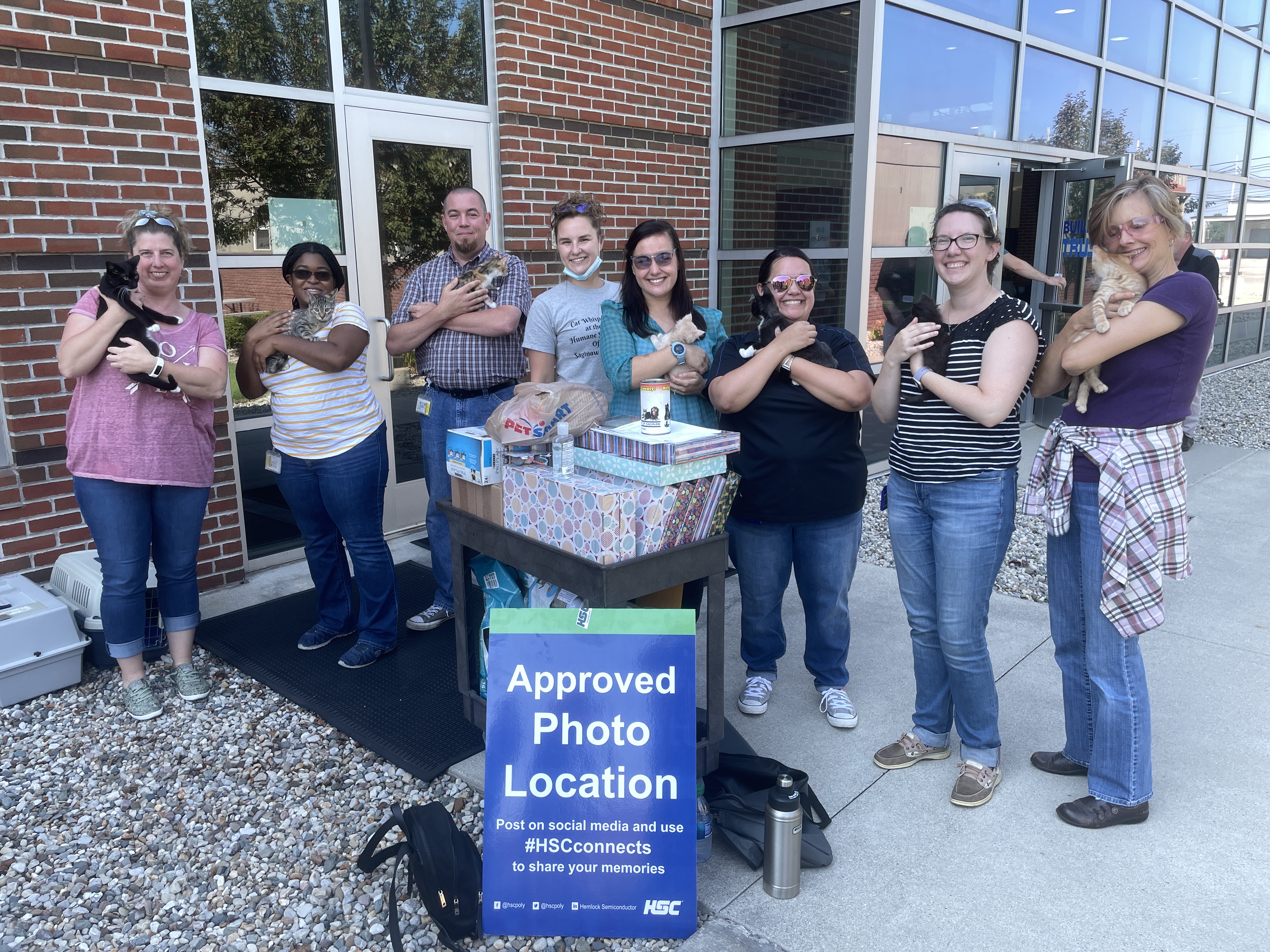 we're passionate about

giving back

to our local community.

We believe that giving back to the communities where we live and work is an important part of HSC's mission. Each year we donate nearly $1 million to worthwhile organizations and projects to help create a stronger, more resilient and more inclusive community.

Our employees also make a big difference by volunteering thousands of hours each year for various programs and activities that have a positive impact in communities across the Great Lakes Bay Region.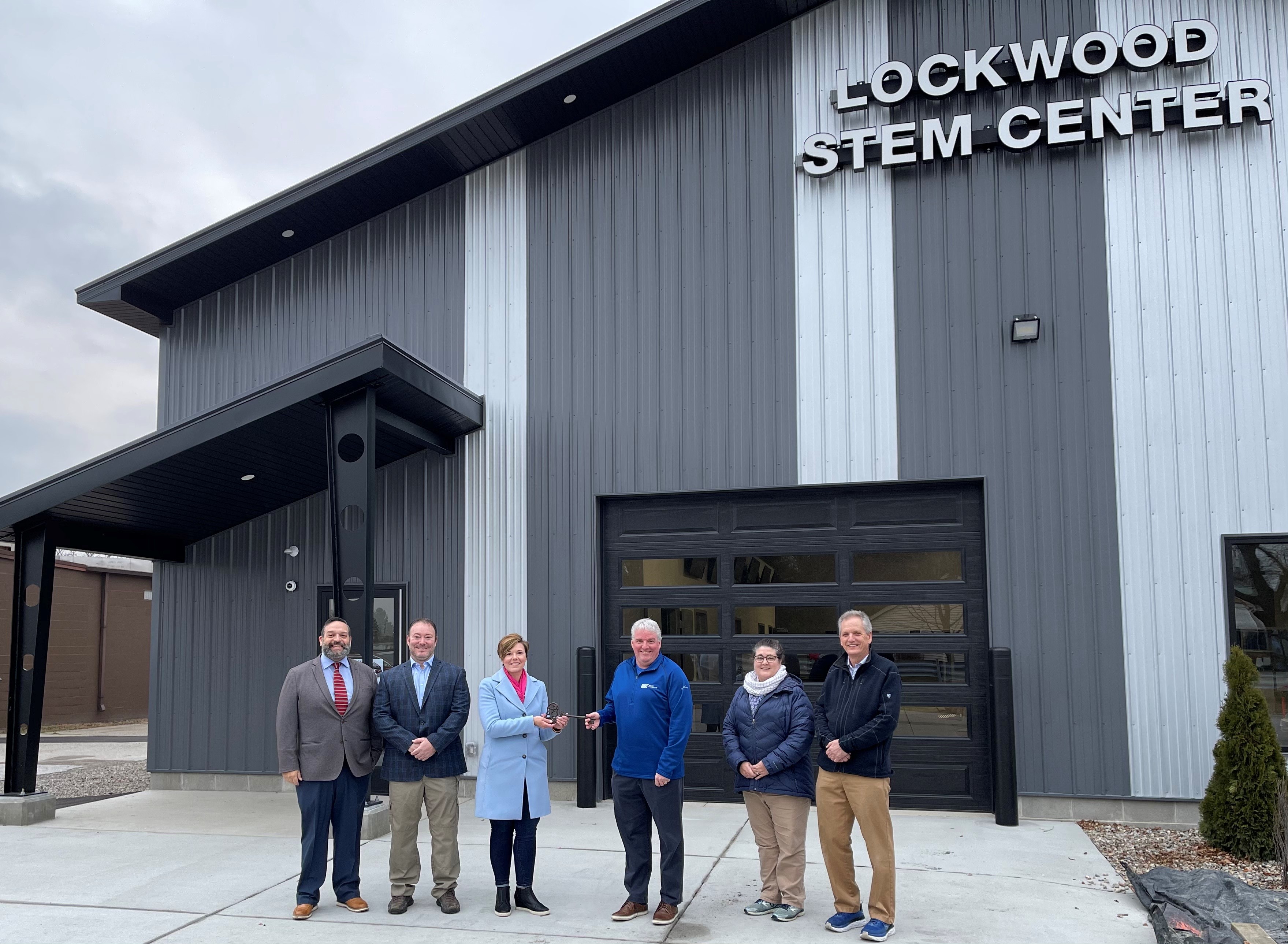 Lockwood STEM Center Sponsored By Hemlock Semiconductor Holds Grand Opening Near Hemlock HS
HSC provided $100,000 to Hemlock Public Schools for construction of the project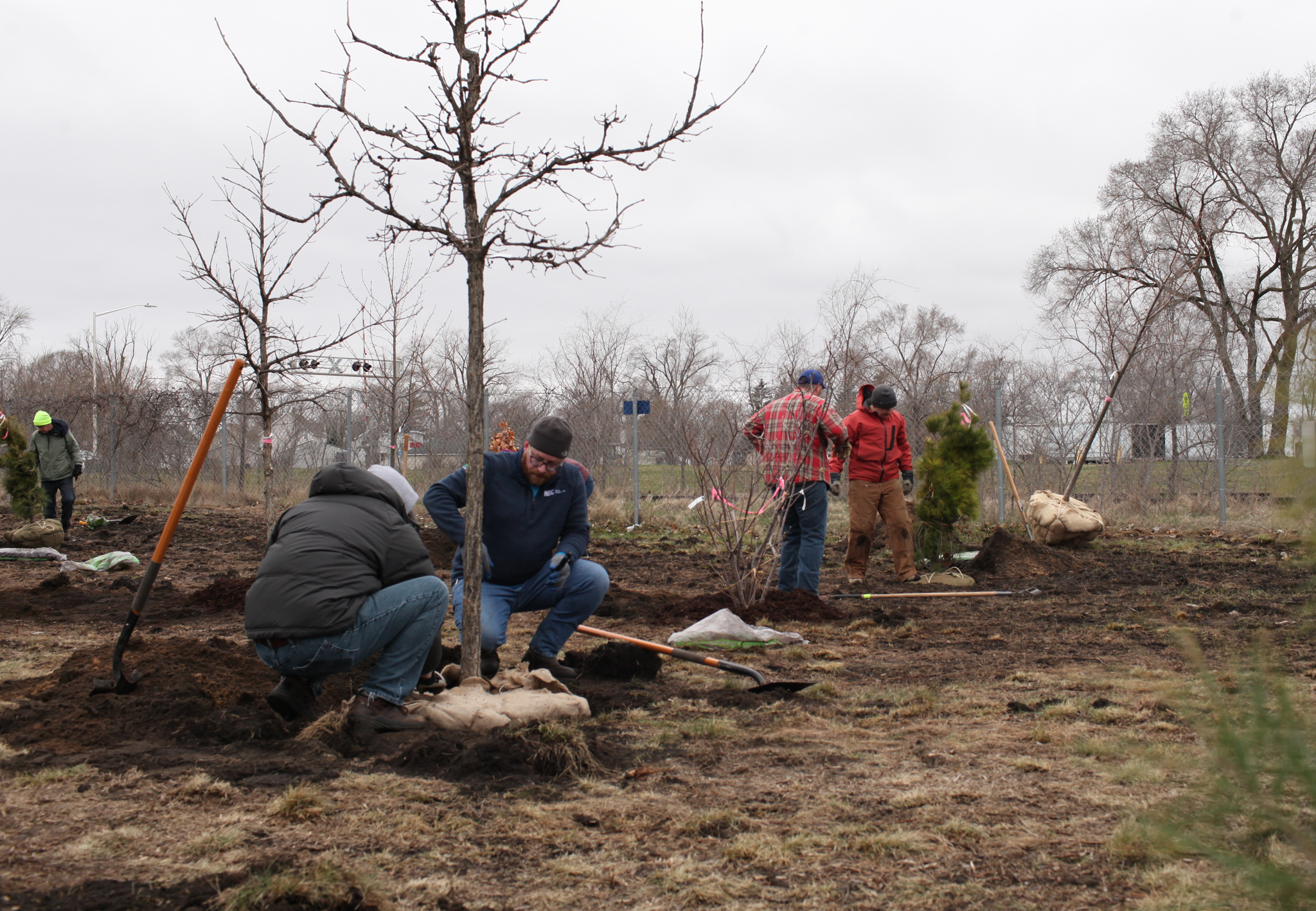 Program to Spread Trees Throughout Bay and Saginaw Counties Takes Root
Volunteers planted over 1,000 trees in Bay, Saginaw counties as part of an initiative to increase the area's tree canopy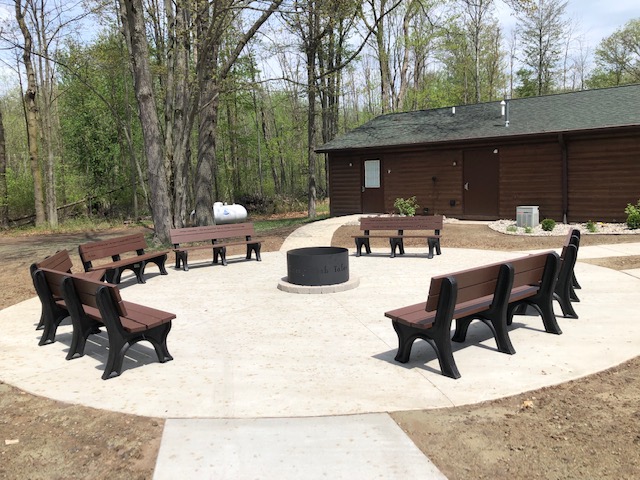 Hemlock Semiconductor Awards First Round Of 2022 CARE Grants Through Area Community Foundations
Local organizations in Bay, Midland and Saginaw counties receive financial help from HSC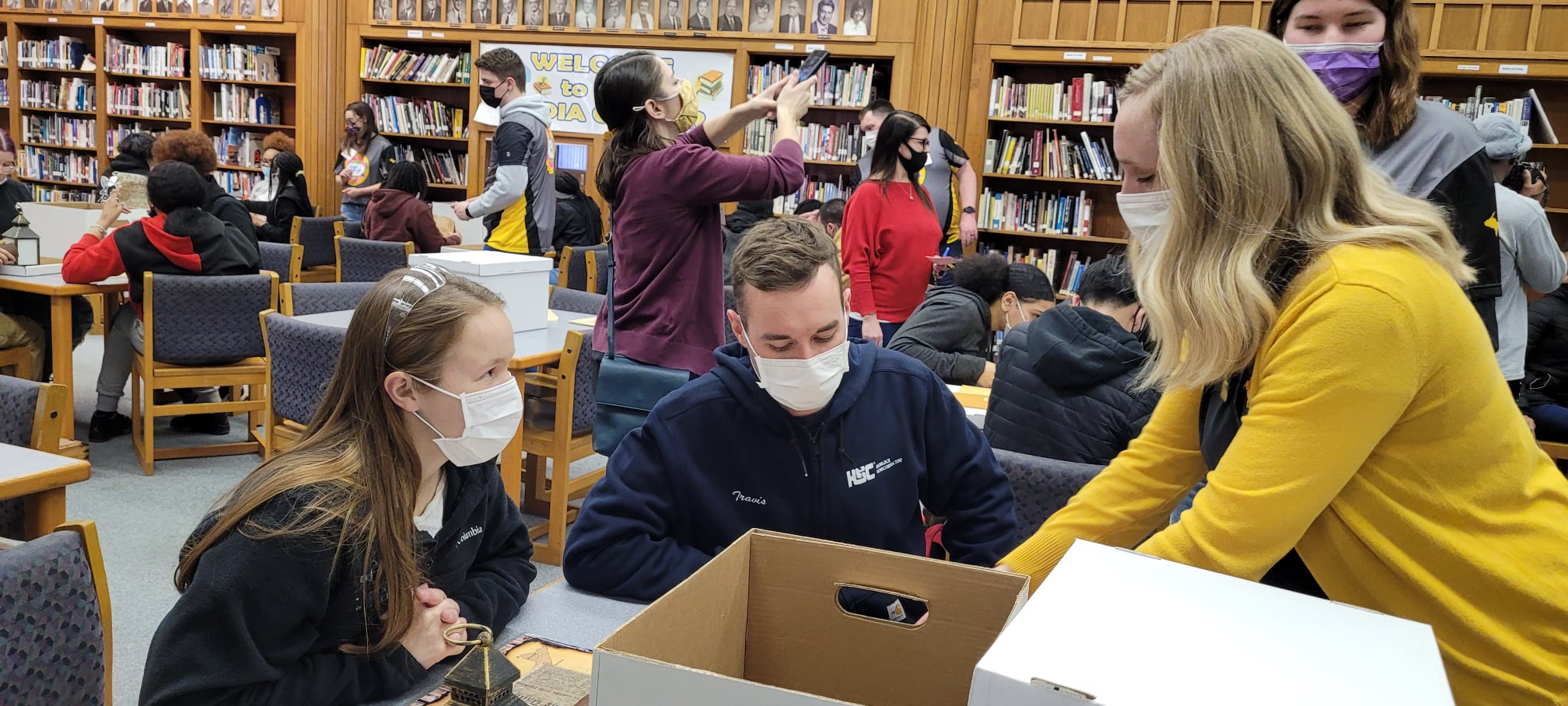 HSC Offers Scholarships To Michigan Tech's Engineering Scholars Summer Youth Program
For the 12th year in a row, HSC provided 30 full scholarships for GLBR high school students
Want to learn more about HSC? Follow Hemlock Semiconductor on Facebook, LinkedIn, and Twitter.