By Rob Johnston
One of the most rewarding parts of my job at Hemlock Semiconductor is helping our corporate contributions steering committee choose the recipients of HSC's Community and Regional Empowerment (CARE) grants. Awarded in three cycles each year, HSC CARE grants provide up to $30,000 for local projects and programs that enhance the quality of life in communities across the Great Lakes Bay Region, advancing our company's mission to strengthen the communities where HSC employees live, work and raise their families.
In the latest round of CARE grant awards, HSC empowered 13 diverse nonprofit organizations to enrich our community through their programs and activities. From museums to faith-based organizations, HSC is proud to celebrate our CARE grant recipients for making the Great Lakes Bay Region a great place to live.
Vibrant Colors at Riverfront Saginaw
The Saginaw Community Foundation's Great Mural Project (GMP) is a gem in the Saginaw area, building community pride, increasing access to the arts and elevating the quality of life for area residents. The project revitalizes public spaces and provides free opportunities for the public to engage with art regardless of their socioeconomic status.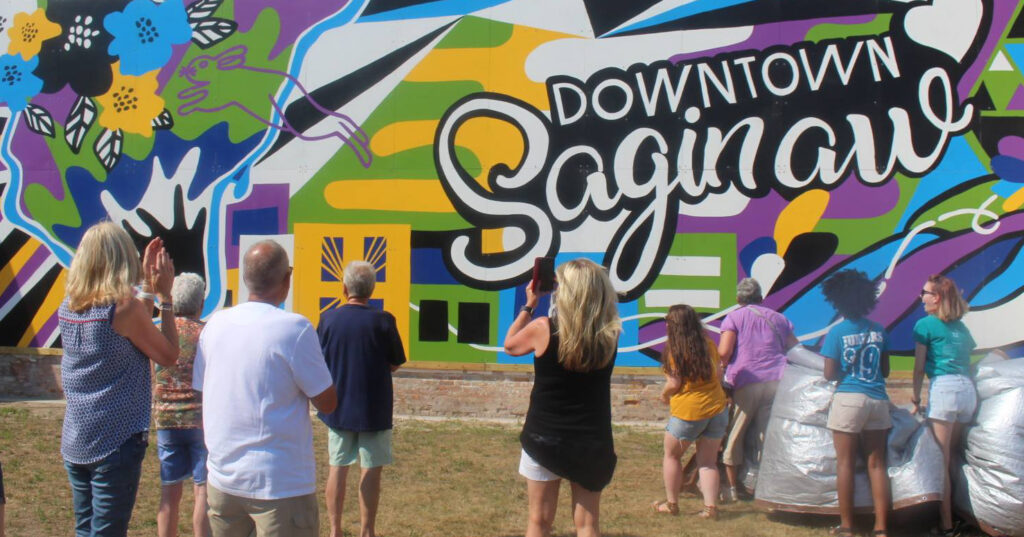 "It is so important to have the support of the public when identifying the content of our murals," said Jamie Forbes, GMP steering committee member. "This is an essential step in developing art that truly represents the community."
Since 2017, the GMP has transformed barren spaces into colorful environments for the community to enjoy free of charge. They have completed 24 murals to date that amplify the creative atmosphere in Saginaw. In 2022, the murals attracted over 183,000 visitors from across the region to enjoy public art.
This year's HSC CARE grant will allow the GMP to create 21 new murals in 2023. Two of the murals will be the largest in the county. The new murals will transform blank spaces and enhance the aesthetic appeal of the area. The GMP is the first organized effort to make public art an annual activity, which brightens the places where HSC employees live, work and play.
A Place of Inclusion
The Arc of Midland is a non-profit organization that transforms people's lives by connecting them with essential resources, supporting individuals with intellectual and developmental disabilities (IDD) throughout their life to foster inclusion and participation in the community. From emergency preparedness kits to "THRIVE on Thursdays," the organization is dedicated to connecting and serving the lives of those with IDD to improve their quality of life.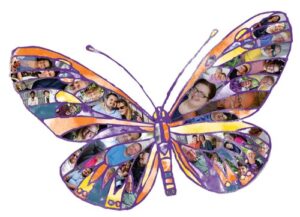 "The Arc of Midland promotes a safe, welcoming, respected and inviting environment to meet people where they are, give hope, offer food and education, as well as care and community," said Laurel Bucci, executive director of the Arc of Midland.
The Arc of Midland's THRIVE program brings the community together to address food insecurity, isolation and safety to better serve at-risk areas. It offers a friendly space to meet and connect with others through creative, fun activities that increase well being. In 2023, it is their goal to add an educational element to THRIVE that promotes community building.
This year's HSC CARE grant will allow Arc of Midland to provide fresh produce and food to supplement food distribution offerings as well as a commercial freezer to ensure proper food storage. The grant will additionally support educational materials and resources for weekly gatherings with Arc of Midland.
Additional Grant Recipients
These are just two of the 13 amazing organizations supported by HSC in this first round of 2023 CARE grants. The remaining 11 recipients are:
HSC is proud to support communities across the Great Lakes Bay Region through its annual CARE grant program, which strengthens local organizations that work to enhance community well-being and resilience. Keep an eye out for the new programs and project developments from the recipients!