New role aligns external and internal communications, highlights HSC's leading role in clean energy and sustainability
Hemlock, Mich. – Hemlock Semiconductor Operations (HSC), the nation's leading manufacturer of hyper-pure polysilicon for the semiconductor and solar industries, today announced that Tara Zachariah has been promoted to Director of Communications.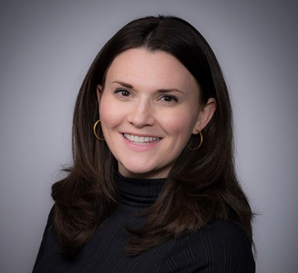 In this newly created role, Zachariah will lead the Communications Department and oversee a comprehensive, multi-faceted program that aligns external and internal communications functions. Additionally, Zachariah will continue to grow HSC's visibility within the clean energy and sustainability communities, including by serving as liaison to the Clean Energy Buyers Alliance (CEBA).
Zachariah previously served as Marketing Communications Lead, responsible for the marketing, executive and external communications programs aimed at achieving HSC's vision of becoming the preferred supplier of polysilicon to the low-carbon, digital world. In this capacity, she drove communications initiatives to raise the visibility of HSC's ESG-differentiated position in the solar market.
"HSC is a uniquely pivotal brand in the U.S. manufacturing landscape, one that is essential to both a low-carbon and digital world," Zachariah said. "It is an honor to continue telling the HSC story and building company champions with a talented, expanding team."

Prior to her work at HSC, Zachariah served as Vice President at Boundary Stone Partners and Director of Content Strategy and Development at the Nuclear Energy Institute, both located in Washington, D.C.
"Tara's strategic communications expertise, involvement in the clean energy sector and team-centric approach make her the right choice to lead a more robust Communications Department," said Brooke Beebe, HSC Senior Vice President of Advocacy and Engagement. "We need to engage multiple internal and external stakeholders in compelling ways, and break through the noise in our business market segments. We look forward to seeing where her leadership takes us in 2023."
Zachariah earned her bachelor's degree in human development from Cornell University and earned her master's degree in public relations and corporate communications from Georgetown University.
A photo of Zachariah is available for download here.
Are you interested in joining a team that values collaboration, creative thinking and individual strengths? Apply for open roles on the Communications team, including:
About Hemlock Semiconductor
Hemlock Semiconductor Operations (HSC) is a leading provider of hyper-pure polycrystalline silicon and other silicon-based products used in the manufacture of semiconductor devices, solar cells and modules. At HSC, we're passionate about silicon-based technology and its unique potential to connect and energize the world we share. HSC's polysilicon enables customers to produce high-tech electronics and solar energy, and our efficient manufacturing process delivers products with an ultra low-carbon footprint. HSC began operations in 1961 and is owned by Corning Incorporated and Shin-Etsu Handotai.
More information can be found at:
hscpoly.com | @hscpoly | LinkedIn | Facebook | YouTube