The quality of our polysilicon products is key to our success at Hemlock Semiconductor (HSC). Our customers count on us to deliver a reliable supply of hyper-pure polysilicon to meet the exacting standards required to produce semiconductor chips and components for solar panels.
That's why we are very pleased to announce that Tokyo, Japan-based SUMCO Corporation has named HSC as the recipient of their 2022 Supplier of the Year Award. SUMCO is a long-time HSC customer that produces high quality silicon wafers for semiconductor manufacturers worldwide. Since the award program began in 2001, HSC has now received recognition from SUMCO seven times.
In making the award, SUMCO noted HSC's "valuable contribution to SUMCO's manufacturing activities through establishment of an advanced quality control system in close partnership with SUMCO, and for ongoing pursuit of quality improvements and development of high quality products. We express our gratitude for your outstanding achievements and look forward to your continued support."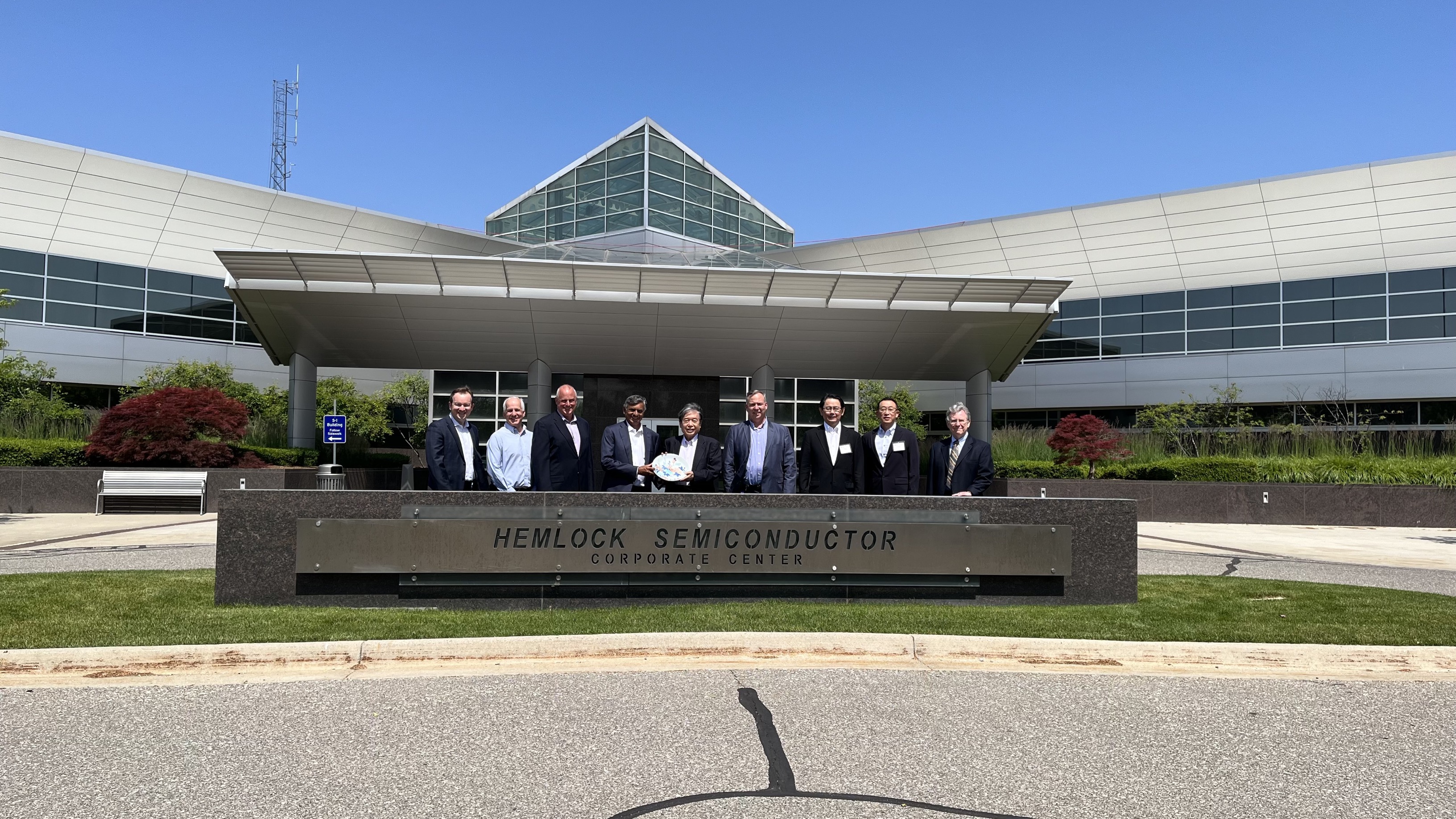 "Hemlock Semiconductor is honored to be recognized for the seventh time as a SUMCO Supplier of the Year," said HSC Semiconductor and Energy Storage Commercial Manager Ken Seibert. "This award reflects our commitment to customer focus and the reliable supply of superior, cost-competitive materials for the electronics industry. HSC has a long history of working with SUMCO and we look forward to our continued collaboration in the future."
SUMCO Japan CEO Mayuki Hashimoto recently visited HSC to meet with the executive team, tour the Hemlock manufacturing facility and celebrate the Supplier of the Year Award.