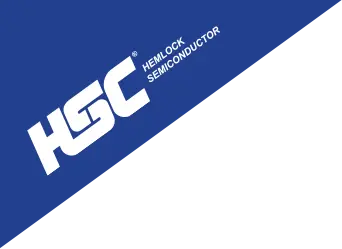 Work
Where Your Hard Work
Pays Off.
Hemlock Semiconductor is the nation's largest manufacturer of high-purity polysilicon, used in electronic devices worldwide.
Our Team
Cleanroom Operator:
We draw on the talents of over 1,200 employees and contractors to supply two high-tech industries: electronics and solar panels. Our team members come to us from a wide range of backgrounds and industries, including skilled trades, engineering, supply chain and IT specialists and military veterans. We strive to be a family-friendly, high-tech employer whose employees and products have a positive effect on the world. And we're always looking to recruit top talent to join our community-oriented company.
In addition to a competitive total compensation package, including base pay and a unique goal-driven incentive pay program, we provide a vast array of benefit choices for health and well-being, finances, professional development and work-life balance.
Pay and Benefits
HSC offers excellent pay and a wide range of benefits. New hires are eligible for full benefits at time of hire.

Starting pay of $19.69 an hour, with many opportunities for advancement

Medical, dental and vision coverage

401K retirement account – up to a 7% company contribution



128 hours of paid time off the first year, more in future years

Tuition reimbursement program

About Hemlock Semiconductor
HSC is not only America's leading manufacturer of high-purity polysilicon for electronic devices, but we're also moving the world toward a greener future by supplying the fast-growing solar power industry.
HSC takes pride in investing in the success of our employees, and being an involved and active community leader in the Great Lakes Bay Region.