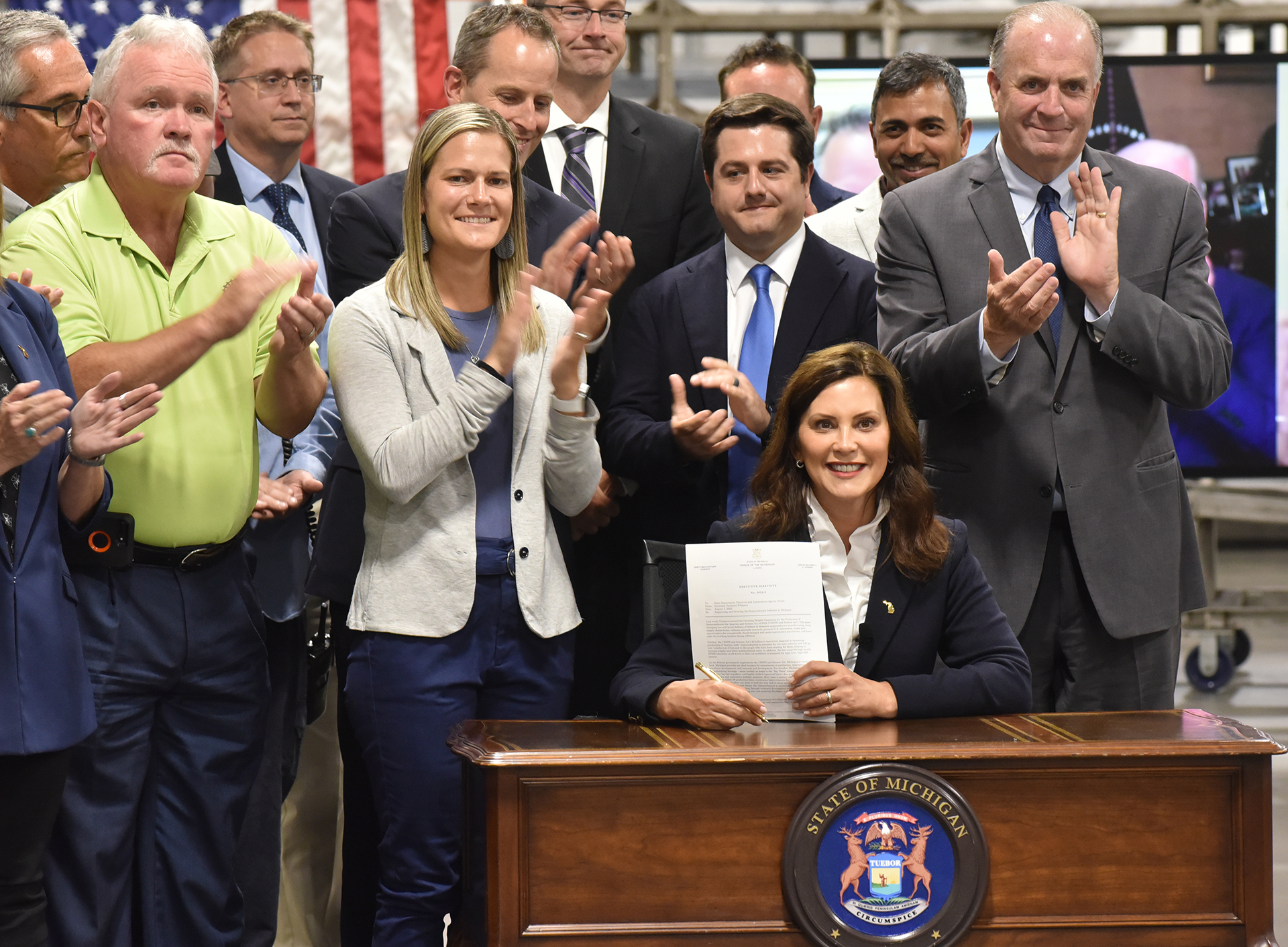 When Gov. Gretchen Whitmer visited Hemlock Semiconductor last fall, she signed an executive directive that aimed to establish Michigan as a global leader in the production of semiconductors, also known as microchips. Gov. Whitmer chose HSC as the venue for her action because we play a critical role in the semiconductor supply chain as a leading manufacturer of the high-purity polysilicon that powers the world's most advanced microchips. It was the governor's first step toward a comprehensive strategy to create a robust supply chain for semiconductors – and the jobs that come with it – right here in Michigan.
HSC was invited to help the governor's team develop and implement the state's semiconductor strategy. We didn't hesitate to accept the invitation because our success as a company hinges on our ability to attract and retain the talent that will allow us to grow, compete and win in the global marketplace. We're excited to see Michigan's strong commitment to helping us achieve these goals.
HSC's work with the administration took another major step forward earlier this year with the announcement of Michigan's Semiconductor Talent Action Team (TAT), a collaborative, public/private partnership aimed at making Michigan a top state for semiconductor talent solutions and growth. The effort already includes seven higher education partners, 15 semiconductor employers (including HSC) and two industry associations that are working with the state to focus on key semiconductor roles, including computer, electrical and industrial engineers, as well as semiconductor processing technicians and maintenance and repair workers.
Already, the Semiconductor TAT has announced the creation of a new Michigander Semiconductor Scholarship incentive program that will mirror the state's popular EV/mobility student recruitment campaign. The Michigander EV Scholars program has already recruited more than 30 Michigan university students who are eligible for up to $10,000 in scholarships and has more than 200 students actively participating in networking and programming with industry leaders. The Semiconductor TAT educational consortium will also work to develop semiconductor education curricula and flexible training models to jump-start career paths to the five in-demand job roles, and expand and launch new PK-12 semiconductor engagement and awareness efforts such as skills boot camps.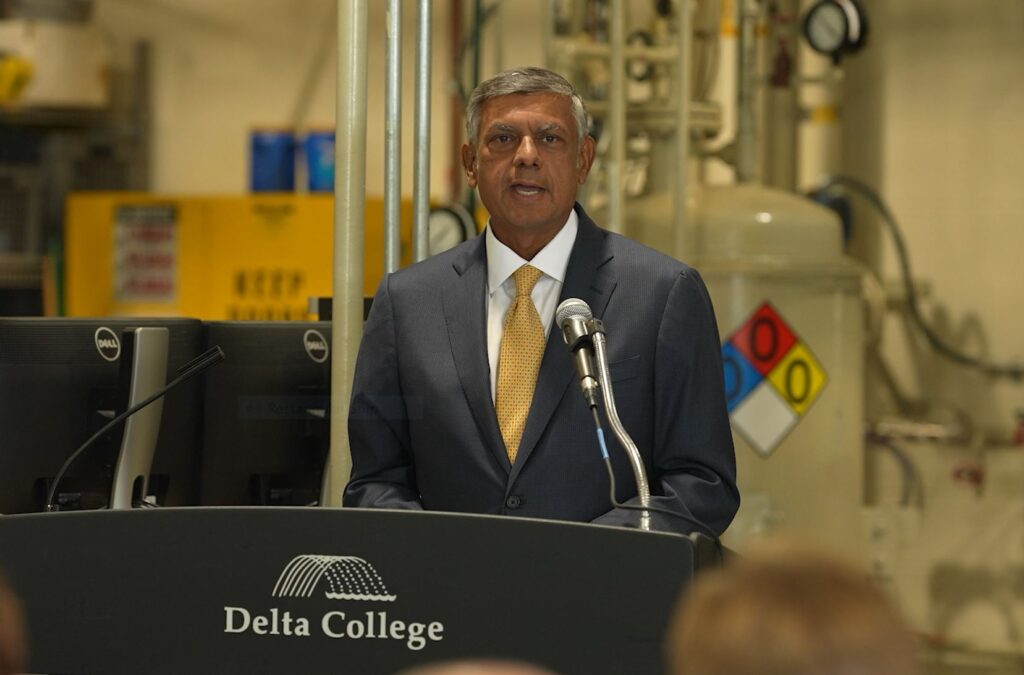 HSC Chairman and CEO AB Ghosh recently joined state and regional leaders at Delta College to announce a major new initiative to train the semiconductor workforce of tomorrow. With significant financial support from the Michigan Economic Development Corporation's Semiconductor Higher Education Grant Initiative, Delta College will align its training programs to support the specific needs of key Great Lakes Bay Region employers in the semiconductor supply chain, including HSC and SK Siltron in Bay City.
"This is both an important moment and a critical opportunity for Michigan," Ghosh said at the announcement. "We have this unique chance — right now — to plant the flag and declare ourselves the home to high-tech industries of the new economy. To be successful, we need a long-term vision and commitment to building vital industries here at home over the next 30 to 40 years. And that is exactly what we are doing."
Interested in a high-tech career in Michigan's growing semiconductor industry? HSC is hiring right now! We offer a competitive package of wages and benefits that new employees are eligible to receive right from the start. Visit us at hscpoly.com/careers to learn more.